Thank you for joining us - virtually - for this year's event!
This year's Evening of Hope will carry on even if we cannot meet in person. We will be broadcasting from KSN studios this year, featuring a virtual tour of all four of our campuses, a testimony at each location, and a presentation by co-founder James Whitford on the journey God has taken us on.


Ways to Participate this year!
-Sponsor a Table - For $300, you can become a table host! Please use the donation form below our FAQ.
-Order food from Club 609 - This year when you order before October 24th, you can order a delicious meal from Club 609 and receive a discount on certain items when you mention Evening of Hope.
-Watch the program - We will be broadcasting our programming at 5:00 p.m. on KSNF-TV, at 6:30 p.m. on KOAM-TV, at 7:00 p.m. on FOX14, and our Youtube channel!
-Check out our auction page - We will be hosting an auction opening on October 28th at 10:00 a.m. and closing event night, November 7th, at 8:30 p.m.
-Make a gift - You can make a donation below using the same donation form at the bottom of the page. Every donation provides food and shelter for someone needing a hand-up.
-Keep up with all things Watered Gardens - register here to receive updates for all things Watered Gardens!


What does it mean to be a Table Host?

While your purchase of a table for $300 will be a direct donation to Watered Gardens Ministries, we hope you'll still take this opportunity to host a watch party in your home on the night of our event. In this way, you and your friends and family can still dine and fellowship together on your own while having the opportunity to introduce new potential friends to Watered Gardens.
If you are one of the first fifty table sponsors, you will receive an exclusive link to a virtual meeting room for a post-event conversation at 7:00 p.m. with co-founders James and Marsha Whitford. James and Marsha will share their vision for the future of expanding the Watered Gardens ministry philosophy and answer questions you and your group may have about Watered Gardens Ministries.


How do I register to be a Table Host?

Make your donation of $300 at the bottom of the page and we will email additional information leading up to the event.


Where can I watch?
The event premieres on KSN at 5:00 p.m. and replays on KOAMTV-7 at 6:30 and Fox14 at 7:00. The event will also premiere on Watered Gardens Youtube channel at 6:30 p.m.


How can we join the auction?
Bidding starts Wednesday, October 28th, at 10 a.m. on the Evening of Hope Facebook event page for Watered Gardens. Bidding closes on event day Saturday, November 7th at 8:30 p.m. Items can be picked up Sunday, November 8th, from 2 p.m. to 5 p.m., 1771 Betenbough Way, Webb City MO 64870. Watch our Facebook page for previews!


What's on the menu for Evening of Hope?
We have partnered with Steve Williams, from Club 609, to offer: Chateaubriand, Penne Alfredo, Beef Bolognese, and Fajitas just to name a few!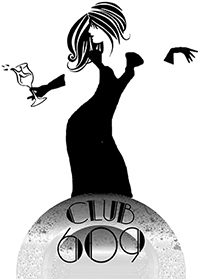 If you'd like to host a catered dinner to be delivered to your house OR place an order for carry out, call Steve at 417.540.2800 and place your order by October 24th to receive special EOH pricing! Limited availability on this offer!
If you'd like to make dine-in reservations and watch the EOH show on Club 609 screens, call Steve at 417.540.2800 today! For more information, email Steve at: hstevew@cableone.net.
Another option, courtesy of a donation by Del Rio, is to request one of a limited supply of $20 gift certificates. These are being made available on a "first come, first served" basis to confirmed paid table hosts who request them.
_________________________________________________
For more information about Evening of Hope, please call 417.623.6030 ext. 113, 417.825.0536 or email: ruth@wateredgardens.org.
Watered Gardens Ministries is a registered 501(c)3; all donations are tax deductible to the fullest extent of the law.
Donate and Support