It's time to take Washington Family Hope Center to the next level—and more than double its impact!
Since opening in June 2020, Washington Family Hope Center has been a full house. We've continually run at capacity, sheltering six families at a time and 21 families altogether.
Unfortunately, a full house means no more room. Since May 2021, we've had to postpone or decline 105 family shelter requests simply for lack of space. That's been especially frustrating when we've had an entire second floor sitting empty and just waiting for a renovation to more than double our capacity.
We're excited to announce the wait is now over.
Because of God's provision through his people, we've won a Chick-fil-A True Inspiration Award for $125,000. Special thanks to local store operators, Rick and Nancy Starkweather, for the nomination and to everyone who voted for us to win!
The award money has tipped the scales and launched phase two of our Immeasurably More campaign. This year, we'll be raising the remaining funds and beginning renovations, giving us the capacity to house at least 8 more families at a time.
It's not simply a second story; it's a new story for countless families who will stay with us in years to come—and you can be part of it! We ask for your prayers, your help in getting the word out, and if you feel led, a contribution toward the campaign.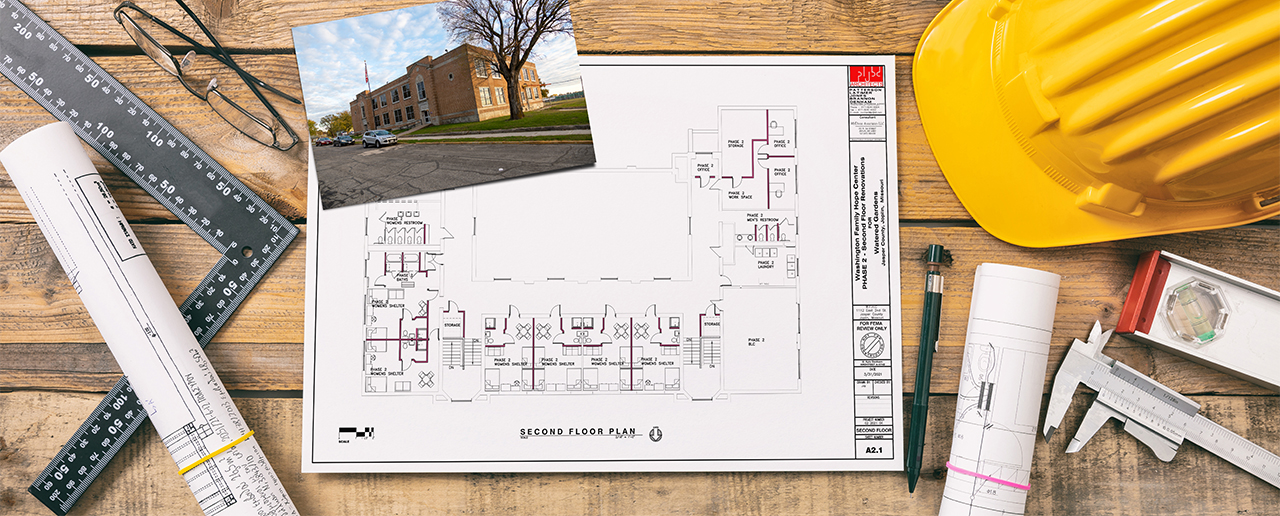 A Truly Inspiring Start to Immeasurably More
Both the nomination and the presentation of the True Inspiration Award took us by surprise. The Starkweathers and their team arrived under the guise of bringing lunch and served up the check as dessert. What a terrific day and way to kick off the Immeasurably More campaign!