$15 a Month Can Change a Life Forever
Every year, Watered Gardens provides about 14,000 nights of shelter for the homeless.
One bed for one night costs about $15.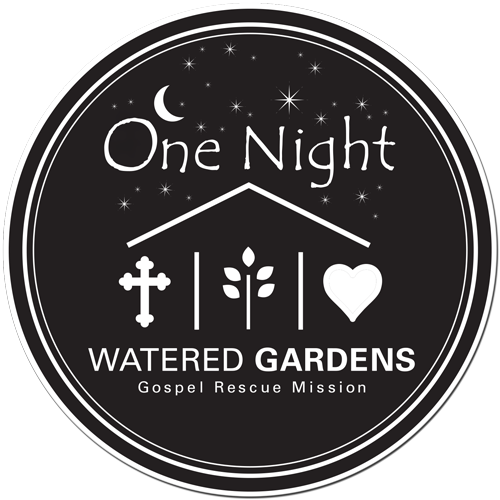 More than a bed, that $15 is a hot meal. A shower and change of clothes. A chance to earn some dignity. An honest conversation, and an opportunity to hear the Gospel.
That makes $15 worth a lot more, and means one night could have a much longer-lasting impact. That's why we're asking you to help.
Please pray and consider becoming a One Night partner. By pledging $15 a month, you can secure a night of shelter—and possibly much more—to twelve men or women over the course of a year.
And because you'll be sponsoring a specific bed on a specific night, we'll be able to update you each quarter on the lives you've helped to change.
Become a Partner